shifting gears
not letting you get in my way.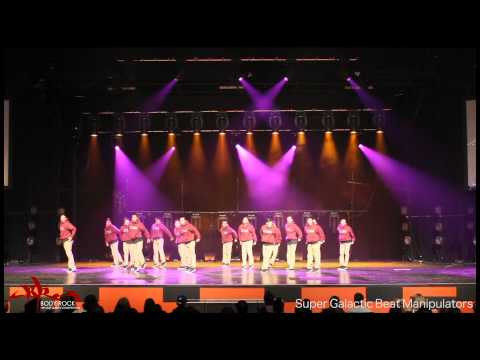 2 tags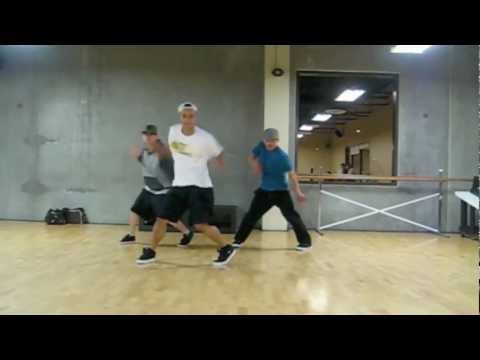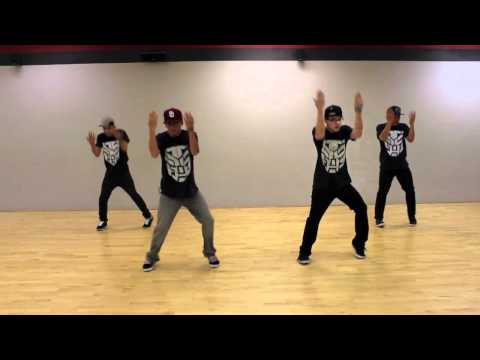 proud
Im just getting home, and now I lay here at 5am, 2 hours away from my alarm clock and all I can do is smile. I love my team. And not because of how talented they are, but because of who they are. When I think of them, I remember why I love my job, and why I can never complain about 2 hours of sleep before a 14 hour day. The road to Body Rock has been great.. And while things are definitely...
and there you have it folks..
I decided to split my brain into two blogs.. something i've thought about doing since i first started with tumblr. I've always wanted to start a blog about everything dance. Share my experiences and history in the last 10 years, express more of my thoughts behind directing SGBM, and maybe be a voice the dance community may want to listen to. In any case, this will be that blog from...
at 4am I received a bit of encouragement from an unlikely friend who happens to be on the other side of the globe at the moment..  and it really meant a lot. i realized afterwards how much i needed it too. *** this has been tough on me. but i'm never going to say it wasn't worth it. almost there.
strange
It's been an interesting start to my year. My day-in, day-outs have been pretty normal, but a lot of my emotions have been heightened lately. I've been overly expressive (though I'm dealing with most of it internally) and I've really had to hold back to ensure I don't outwardly make a fool of myself or say something I'm going to regret.  Lot's of...
It's clear that you chose not to listen - which makes me feel like all the concern I had for you and effort I put into trying to help was for nothing. So the next time you've got drama.. I don't want to hear about it.  You're obviously just going to waste more of my time. 
I didn't get it at first.. but he was right. This is a lonely job.
poison.
disclaimer: these statements are not aimed at one particular person, but rather a number of individuals on a number of occasions from this past year. now that the competition season is over, I decided to reflect.  *** When I see your faces when you win, "less than first place", or when I read your status updates about how you and your team are "taking over", I'm...
choose
We complain about so much.  If we took even half of that energy into doing something about it, I think we'd realize that some of our problems aren't as big as we make them out to be. It's true there are situations that are outside our control, but it's how we choose to react to them that makes the difference.  Make the smart choice.
invested.
I learned a long time ago, the power of support - from people who were truly invested in me. And I'm thankful they raised me to be the same. I'll always remember where, when, and why.. and what it meant to me. I believe that the small things count. And that my just "being there" or "showing up" consistently, might have the same impact on someone else someday.
My least favorite feeling: Disappointment. I'm still learning to cope with that particular emotion. 
sometimes the easiest way to understand one another is to put yourself in the other person's shoes. 
1 tag
what a week can do.
I'm back. I'm focused. I'm ready.
realign
I feel like I've lost my grip on things lately..  I've let things slip, I'm being more forgetful, and I've really felt the weight of a lot of my responsibilities. I rarely feel overwhelmed, and it's important for me to take some time to relax, re-focus, and put thought into how to approach 'what's next', before I get to that point.  Usually, I get...
Keane - Try Again what I was isn't what I...
every time
i know you're in town, i can't help but think about why we drifted apart. every time. i still get sad about it.
I'm finding more and more that people have all the balls in the world when they're in front of a computer screen, or a cell phone.  But in person? Cowards.
Life is slightly better when your boss thinks you're awesome. New York City here I come. =)
it always concerns me when I see people I care about get in with the wrong crowd.  i'm such a dad.
separate?
I've been thinking about starting a separate tumblr page dedicated to my dance life only. There's a lot of history I'd like to start talking about, and a lot of personal perspective to share. I've always been an advocate for dance history and education, and I figure I can use one of these thingys to take to the next level. I reread a bunch of posts from the last couple...
one of the worst things you can do is play me for a fool.
I care too much. that's the reason why I can't shake the feeling. Time to either embrace and deal with it, or change, and decide that it's not worth it anymore.
If I can't trust you, I'm better off without you.
un-retired
A couple months ago I blogged about an opportunity to teach again. In my blog I talk about being undecided, as I felt like I wanted purpose in my reasoning. If that sounds vague, feel free to read the post.. But here I am, and.. I've decided to take the offer to teach. It's a small workshop in Orange County.. which I feel is the perfect setting for me right now. I've picked a...
aware
i find it interesting when people aren't self-aware.  when they don't know they're acting a certain way, or their behavior is perceived negatively - but don't know it until they're told.  I'm definitely the opposite.  I know exactly how people might perceive me in any given moment.  I can't change that.. it's just how my brain works.  now the...
I'm reminded why I like to have things planned. You have people who can't seem to commit to a simple idea - and trusting them anyway leaves you waiting and hungry, or alone.
Commitment
It's a BIG deal to me. And I'm not talking about relationships. I'm talking about your word. Whether I'm your employee, boss, dancer, director, friend, boyfriend, son, brother, or roommate, I look at commitment the same. Honor your word. Whether you make it, or agree to it, follow through. You'll learn that all of your relationships in this world will be based on...
2:1 So put away all malice and all deceit and hypocrisy and envy and all slander. 2 Like newborn infants, long for the pure spiritual milk, that by it you may grow up into salvation— 3 if indeed you have tasted that the Lord is good. - 1 Peter 2:1-3 (ESV) To love God is to obey God.
real
I realized how easy it is to ignore the real things in life when I'm consumed with work and dance. In fact, I've clouded myself in these things so much that I'm even a little scared to deal with what's real right now. But yesterday I learned there are people in my life who really need my attention.. who need love, support, and even tough love. I'm kind of...
Dad
My dad works hard.  He always has. He's always been about getting things done as soon as possible, and nothing stops him in his tracks. The same qualities I'm sure, contribute to his close-mindedness and his stubbornness - but he wouldn't be my dad if I couldn't mention those things.  We spent so many years fighting, he and I. It started when I was young and lasted well...
listen
Listen to the voices of reason in your world. The people that provide you with a dose of reality. Even better, BE one of those people in someone else's world. You'll need them./They'll need you. Too many people in our lives just tell us what we want to hear. Slow down enough to realize who's who.
the way you let your mind run away, the way you get overwhelmed by the small stuff, the way you analyze your problems, and especially the way you deal with them - all remind me of me. and that's how I know you'll be ok.  (because I'm ok.)
The Lost JabbaWockee
I tell this story now, because I realize how much time has passed, and how many generations of dancers have come and gone - not knowing this little piece of the past. Yes, it's about a dancer, but more importantly - it's about a good friend of mine - someone I've had the chance to reconnect with again.. Before there was Vinh or Keone, there was Ryan Ellis.  His parents were...
Danny
Most of my everyday friends don't know, or haven't met Danny.. but if were any good at using the label, then he'd be my 'best friend'.  Yesterday it was grown-up talk over burgers. Psycho-analyzing each other's situations and people involved.. and always providing a level of insight beyond what we see on our own. … I haven't seen him in a couple...
opportunity
I've been going back and forth about whether I should teach again. Nothing steady like a weekly class.. but a couple one-time opportunities have popped-up, and it's got me thinking.  It's been so long since I've really pushed myself to produce something that I wanted to teach. Something with a purpose beyond training others.  I have to admit that the Youtube generation...
up my game
my boss is taking over another store for at least six months.. guess who's gotta run my store for now? yep. it's only a month, but it's May.. aka the 'crazy' month.  it's my time to show what I can really do. time to up my game.
i would do anything to not make you feel pain,  simply because i'm that protective of you. this is so hard for you, and it kills me to see you this way. i do believe that God allows us to endure anything. and i do believe that all things - good and bad, serve a purpose. when emotion has stopped flowing, i know you'll see everything with clarity. until then, i'm right...
microscope
i see the idea of friendship under a very specific microscope. when i want to know it's real? we'll survive a fight. we'll overcome foundational differences. we'll apologize for being wrong. we'll express tough love. we'll talk sh*t to each other's faces, and not behind our backs. we'll show each other our very worst. and we'll learn to...
thanks
I need you to let me do my job. I don't function well with other cooks in my kitchen. get out, thanks.
i'm sorry, Duane.  only for a little did I get to try and understand how difficult things were for you. i could never endure the things you did, and although i wouldn't admit that to myself back then, i say that now with total admiration. thank you for the time we spent together.  rest in peace.
effort
I have to admit, I like it when things feel personal.  When people take the time to make it count - to make it feel like there's something beneath the surface. To show effort.  Random example, but I really don't care for FaceBook Event Invitations - especially for personal events. A text message would feel a thousand times more personal, and even that's kind of lame. I miss...